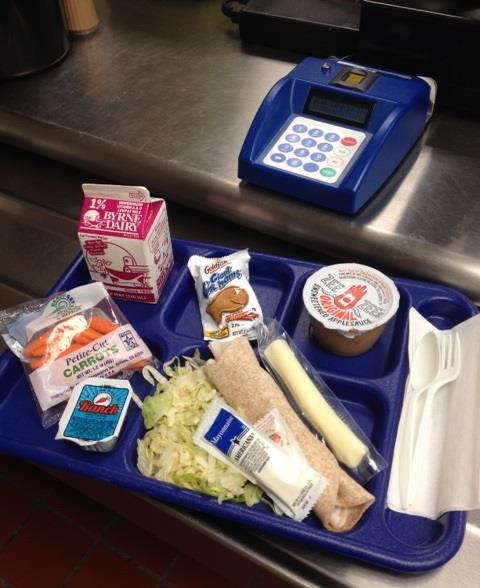 This year brings tighter Federal meal guidelines. Some changes are listed below:

To help control sodium levels we will hand out condiments in portion control packets.
Also this year, students getting breakfast must select ½ cup fruit with their meal.
All of our meals meet specific nutrient guidelines to ensure we are meeting children's nutrition needs.
All meals are nutritionally balanced and include a serving of fruit and/or vegetable, milk, protein, and grain.
To count as a NYS and Federal reimbursable meal every child must select a fruit or vegetable at breakfast and lunch.

K- 8 has a choice of ¾ cup of vegetables and/or ½ cup of fruit per day.
9-12 has a choice of 1 cup of vegetables and/or 1 cup of fruit per day.

My School Bucks 1-855-832-5226

The simple way to pay for school meals go to myschoolbucks.com

Sign up for a free account.
Parents can use a debit/credit card or electronic check to put money on their child's acct. If you use a debit/credit card or electronic check to put $ on the acct. there is a $1.95 charge per school. You will need your child's customer ID# which starts with 610 or 635 and is 9 digits long. HS & MS students have the number on their class schedule. Call me if you need the number. You can view your child's acct and see their spending habit and the balance of their meal account.