Welcome to our Facilities page! Over the last several years, we have been working hard to build new and improved facilities throughout the district. We are proud of our district and what we have accomplished. This year we finished Phase 2 in the middle school and phase 4 in the high school of our Facilities projects. We continue to plan for improvements and renovations in all of our buildings and will keep you updated as we go.

Our work

The Mexico Academy and Central School Facilities Department maintains approximately:

187 classrooms
6 buildings
530,000 square feet of building space
6 miles of sidewalks
116 acres of lawns, playgrounds, athletic fields and parking lots.

Responsibilities:

Daily cleaning, preventative maintenance and repairs, snow removal, overseeing all construction and complying with local, state and federal health and safety regulations. The department is made up of head custodians, custodial workers, maintenance workers, cleaners, grounds workers, messenger, receiving clerk and senior typist, who serve our schools and the district as a whole.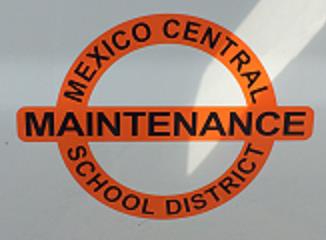 Michael Wood
Director of Facilities
3432 Main Street
Mexico NY 13114
mwood@mexicocsd.org
Phone: 315-963-8400 X4630
Fax: 315-963-8444