Mexico spelling bee sends 4 to next round
Almost appropriately, Angelina Truong's final word to clinch the annual districtwide spelling bee at Mexico was "culminate."
In total, Truong outlasted 13 other Mexico Middle School students over the course of 12 rounds to win the bee, which was held last month in the school's auditorium.
Journey Girard, Cosette Laffan and Kayla Reed also finished in the top four and will, along with Truong, compete in the next round with other CNY finalists on Jan. 25 in Syracuse.
"I am so impressed with the students who bravely took the stage for our spelling bee this year," said MMS teacher and event organizer Elizabeth Petrocci. "It was clear how hard they all worked to get this far, they should be very proud of their efforts."
Petrocci noted 242 Mexico students participated in a written round to qualify for the final bee.
The other 10 students who took the stage for the bee included Niyah Burlingham, Megan Eaton, Kieran Henderson, Saxon LaFleur, Sarah Marsden, Jesse Marthia, Madison Neville, Kaden Perry, Maddey Spriggs and Mikayla Towner.
The bee was moderated by Assistant Principal Stacey Rebecchi, and judged by Petrocci along with fellow teachers Cathy Shawcross and Ashley Riordan.
---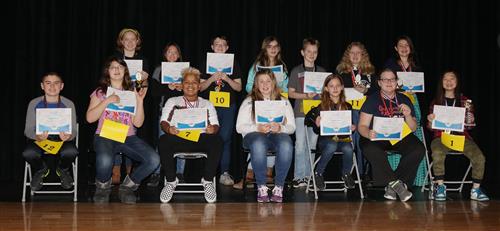 Pictured are all 14 spellers who participated in the 2019 Mexico Middle School spelling bee.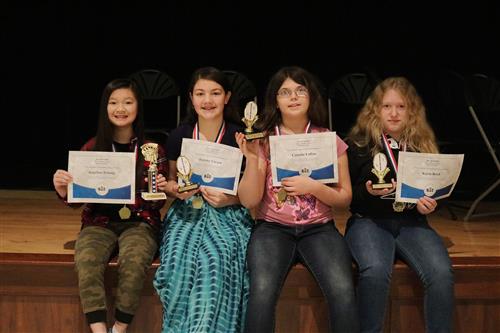 Pictured are the four Mexico CSD spelling bee finalists who will advance to the regional round on Jan. 25 in Syracuse. From left is Anglina Truong, Journey Girard, Cosette Laffan and Kayla Reed. Truong was the district level champion, winning after 12 rounds with the winning word of "culminate."