Math, Art Honor Societies hold inductions ceremony
Mexico High School recently hosted the 2019 National Art and Math Honor Inductions Ceremony, where dozens were welcomed into the prestigious societies and given their honor cords.
The ceremony was held in the auditorium April 8.
Art Honor Society is advised by David Maidens and Barbara Sheldon. Jamie Battles and Andrea Mason advise the Math Honor Society.
Listed below are each societies' inductees and students who received their honor cords along with photos of each group.
MATH HONOR SOCIETY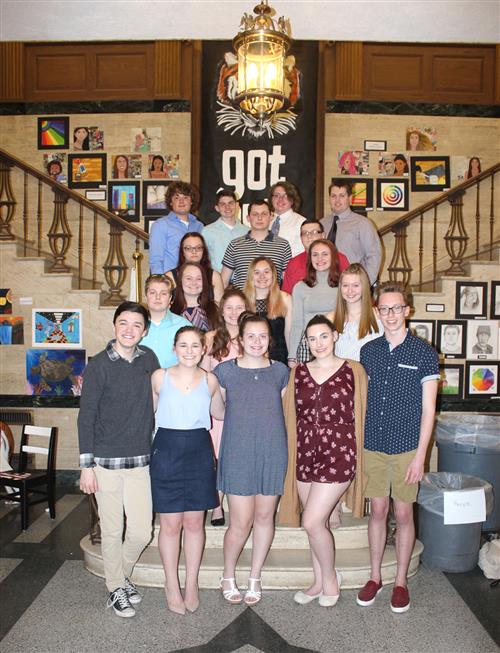 Junior Inductees: Evan Blunt, Britany Bond, Alison Chmielewski, Danielle Dunn, Marissa Hammond, Brody McCarthy, Kathryn Morgan, Joseph Ocker, William Ruby, Collin Seeley, Emily Thompson and Austin Windey.
Senior Inductees: Trinity Burton, April McConnell, Jolie Pelow and Emma Teeter.
Receiving Honor Cords: Logan Craig, Brionna Emery, Nathaniel Galluzzo, Nicholas Hartmann, Kim Heagerty, Madeline Higby, Caleb Kinsey, Calla Lewis, Abigail Maciejko, Connor Ransier, Sheila Wallis and Josh Washer.
ART HONOR SOCIETY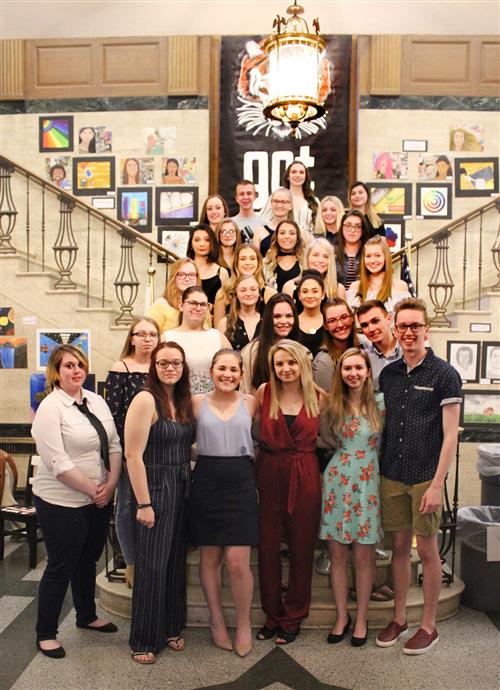 2019 Inductees: Alison Chmielewski, Vanessa Cobb, Meghan Denny, Meladee Doria, Destiny Hull, Aislynn Jones, Terry Kadle, Christa Kastler, Marie-Lena Kodym, Cassidee Larkin, Olivia Linerode, Cassie Matteson, Emma McCarthy, Mia Morris, Mikayla Myers, Gianna Polifroni, Peyton Rasbeck, Rachel Rose, Alyssa Spicer, and Isaiah Turo.
Receiving Honor Cords: Lauren Beall, Alyssa Dann, Angie Greenway, Nick Hartmann, Kim Heagerty, Madie Higby, Terry Kadle, Marie-Lena Kodym, Cassidee Larkin, Dylan Long, April McConnell, Mikayla Myers, Rachel Rose, Matt Shaw and Isaiah Turo.