Agricultural Literacy Weeks in Oswego County
The period of March 20-31, 2017 is called Agricultural Literacy Weeks in Oswego County and this means that all 2nd grade students in the county have farm volunteers visit their classrooms to teach about an agricultural product grown here in the county and/or state of New York. The product being highlighted this year is grapes.
On Monday, March 27, 2017 two volunteers visited New Haven Elementary School: Mexico Apple Farmer Kathy Simpelaar and Mexico Dairy Farmer Joleen Walthert. The volunteers read the book titled "The Grapes Grow Sweet" by Lynne Tuft and Tessa DeCarlo. Each student then had a taste of both purple grape juice and white grape juice and everyone discussed the differences. Purple grape juice won out as the favorite. The volunteers also taught the students about grapes and answered questions.
"It's all to support agriculture by teaching about agriculture early," explains Joleen Walthert. "We are teaching that food and fiber come from the farm, not just from the store."
"It takes work to get here," says Kathy Simpelaar.
Speaking about the book donation to the library, New Haven Library Teacher Kelly Culler says, "I think this is a great addition to our library because it is about local crops. We are working on building our nutrition/fitness corner [where the book will be placed]."
The event is sponsored by Cornell Cooperative Extension, the New York Farm Bureau, and Welch's. Debbie Holliday of Cornell Cooperative Extension organizes the classroom visits throughout the county. Grape farmers Jim and Rosie Joy, of Ferdonia, donated juice for the students to taste, and the NY Farm Bureau donates the books that are read to the students and then donated to the school libraries.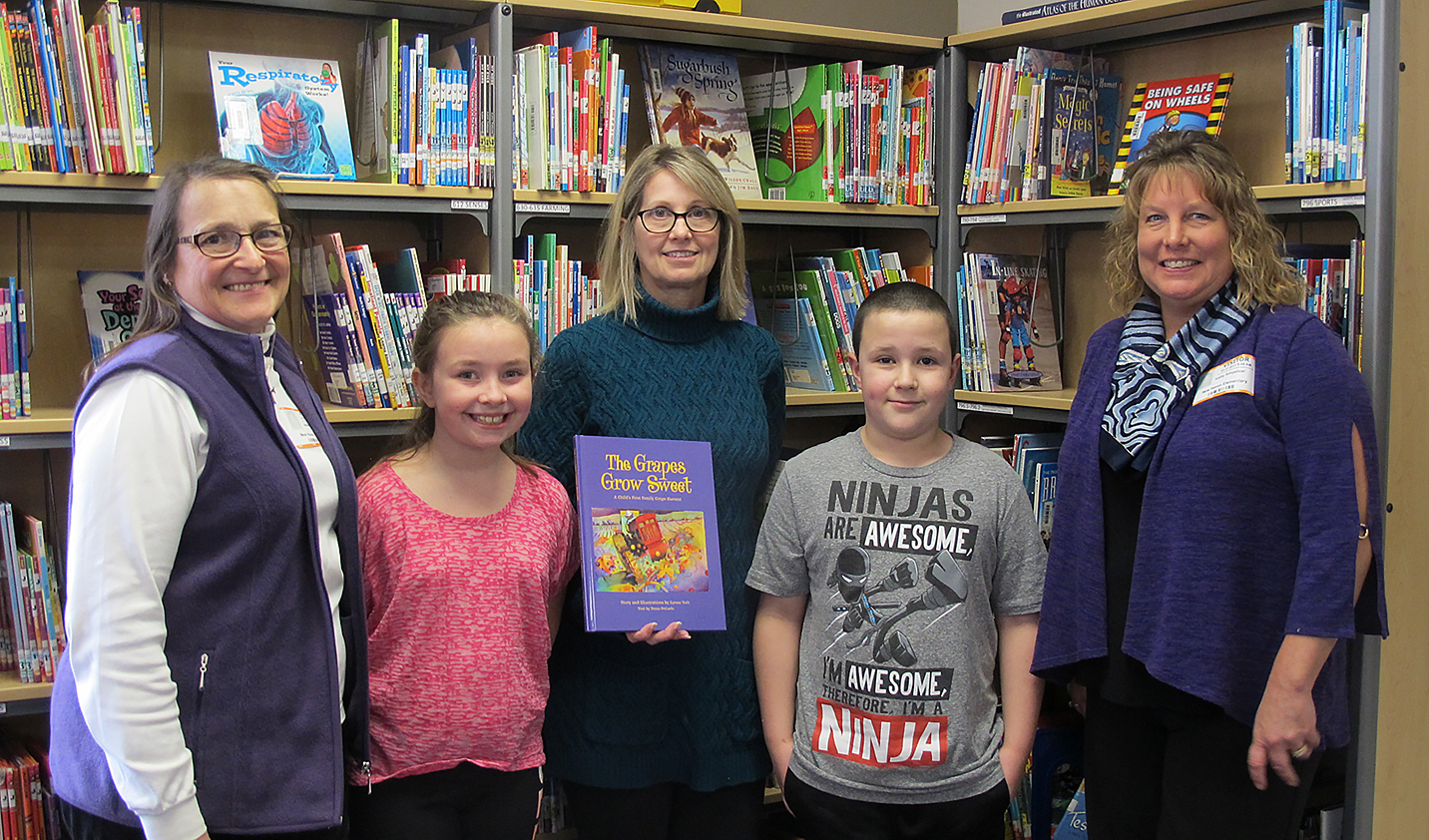 New Haven Elementary School Library Teacher Kelly Culler, center, with Agricultural Literacy Weeks Volunteers Joleen Walthert, left, and Kathy Simpelaar, right. New Haven Elementary students pictured are: Elizabeth LaFleur and Robert Babcock.
"The Grapes Grow Sweet" by Lynne Tuft and Tessa DeCarlo donated by NY Farm Bureau.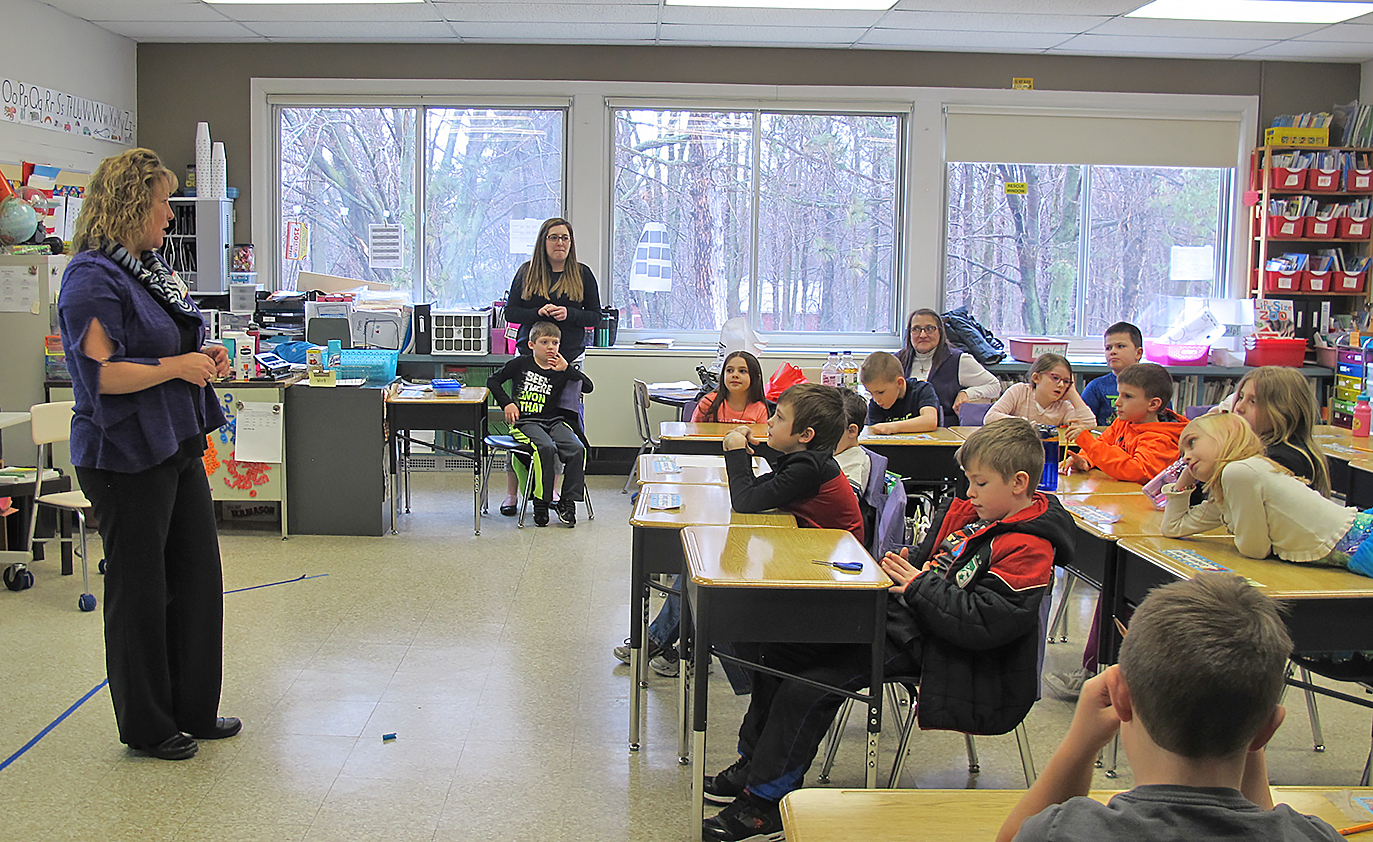 005: The classroom lesson on grapes.