Palermo Students Present at MACS BOE Meeting
Several Palermo Elementary School students gave a presentation during the MACS Board of Education (BOE) meeting on Thursday, March 9, 2017, at Palermo Elementary School.
The students spoke about their experiences in the various enrichment programs that have been offered by the school throughout the year, specifically: Travel Club, Helping Hands Club, Fit Club, and Dance Club. They also thanked their principal and the MACS BOE members for making such programs possible.
The students were assisted in their presentations by Palermo Elementary Principal Peggy Scorzelli and Palermo Elementary Teacher Assistant Deb Reuter.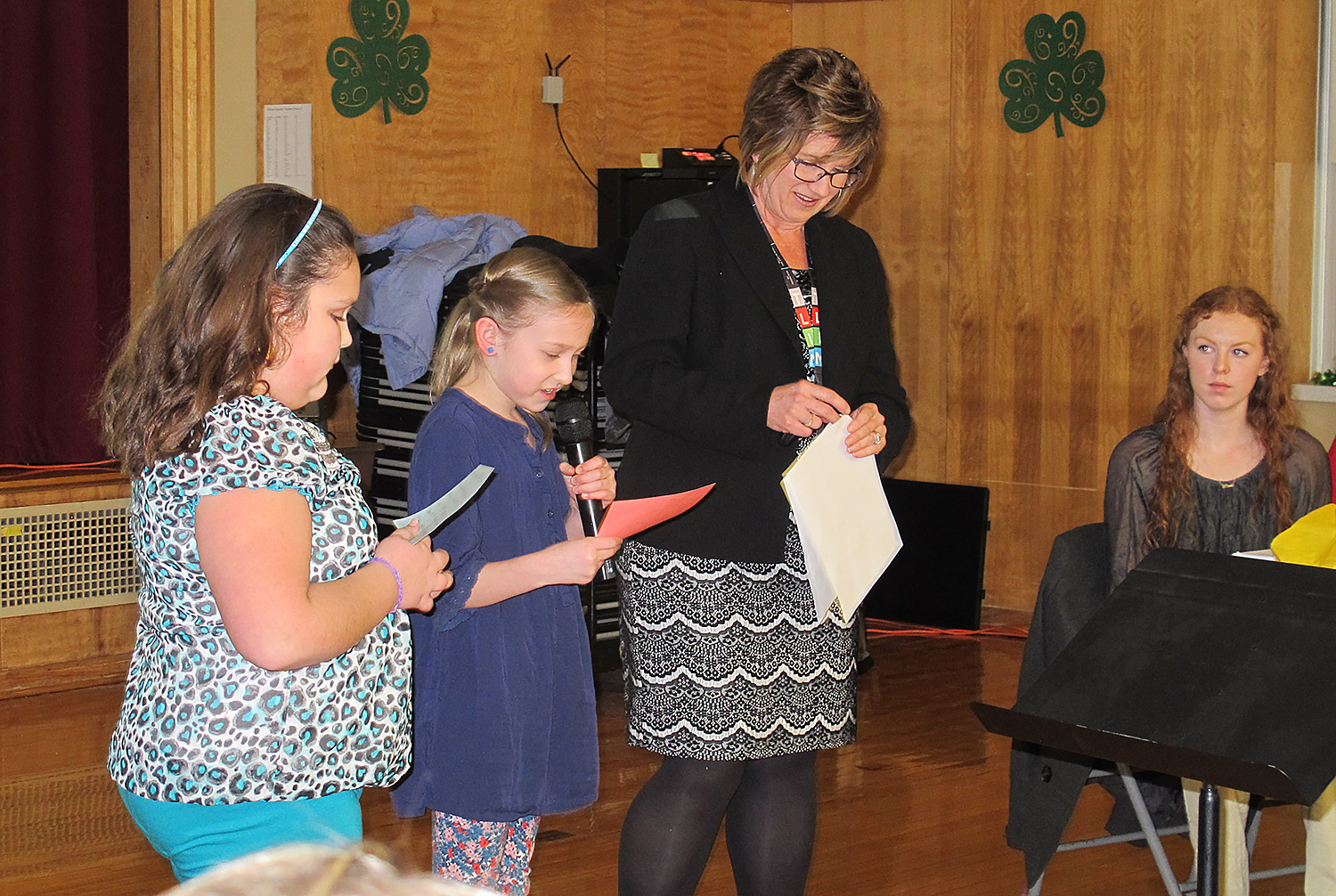 Palermo Elementary Principal Peggy Scorzelli, right, with students.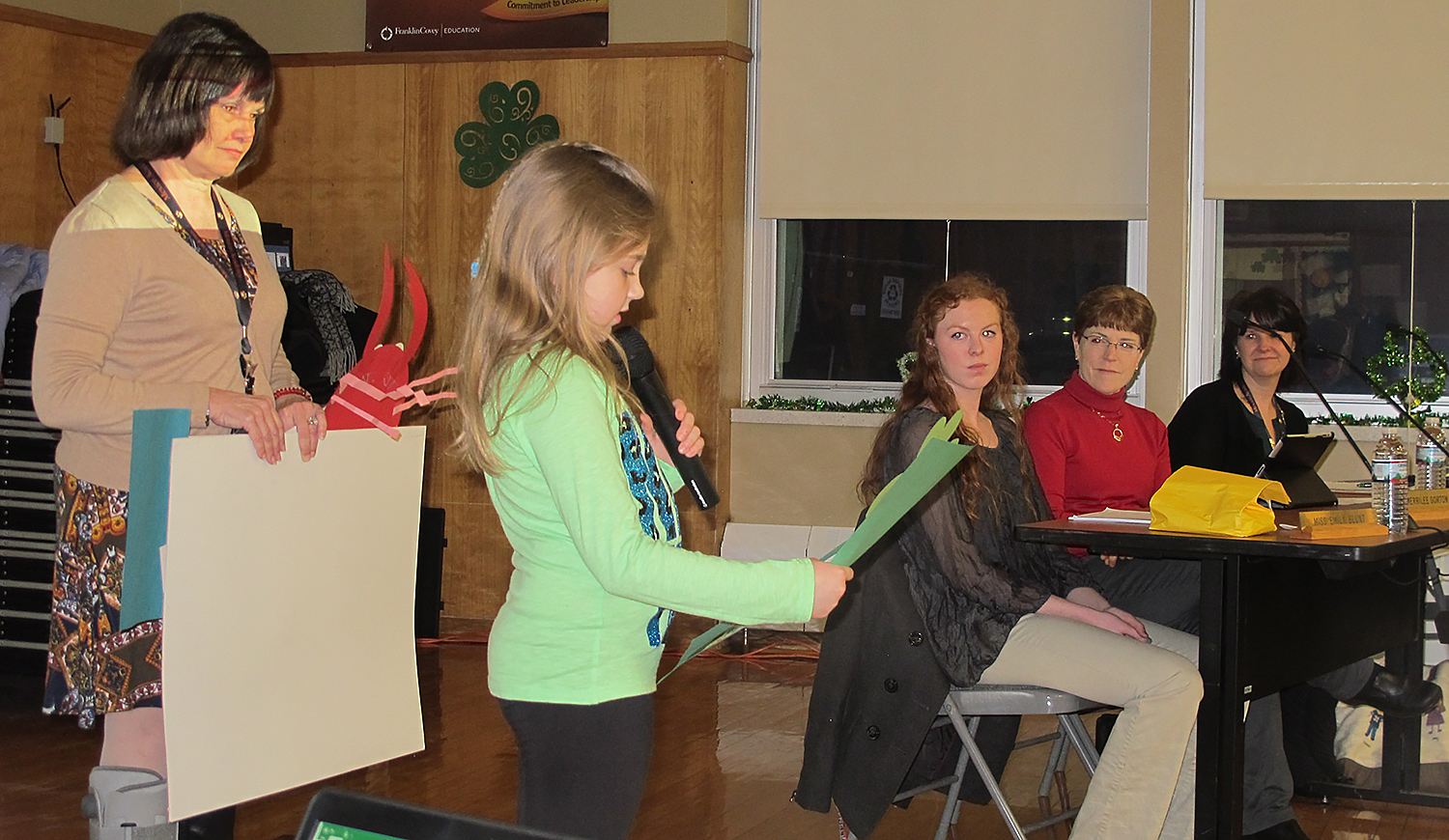 Palermo Elementary Teacher Assistant Deb Reuter, left