Internet Safety Presentations at MHS and MMS
Oswego County District Attorney Greg Oakes gave Internet Safety Presentations at Mexico High and Middle Schools on Wednesday, March 1, 2017.
Mr. Oakes, who also serves as Oswego County Coroner, gave two presentations at each school, thereby allowing for the entire student bodies at both schools to hear his message.
Mr. Oakes opened his early morning session at Mexico Middle School explaining that he was there "...to make sure you are making safe choices."
Under the umbrella of Internet Safety, Mr. Oakes covered a number of topics including, but not limited to:
Technology today allowing for 24/7 accessibility for teens.
The tendency for people to behave differently online than offline.
What students must never give out: full name, address, phone numbers, age, school or school name, photos of family or information about family.
Who is is looking at the students online: parents, teachers, coaches, future employers, law enforcement, college admission officers.
Sexting, texting, child pornography laws, online predators techniques, crimes and penalties, the sex offender registry, and the dangers of meeting people from online relationships.
Internet bullying and what the potential consequences might be.
Who to report to if presented with dangers online - parents and teachers.
Who the student should go to if realizing they have made a mistake - parents and teachers.
Dangers of posting/sending photos - "It is out of your hands forever."
Mr. Oakes recommendation to the students in both the middle and the high school was, "Don't post any pictures that you wouldn't want your grandma to see."
The students were reminded of the 4 R's:
Recognize - the techniques used on line.
Refuse - to give personal information.
Respond - with a 'No'.
Report - to a parent or teacher.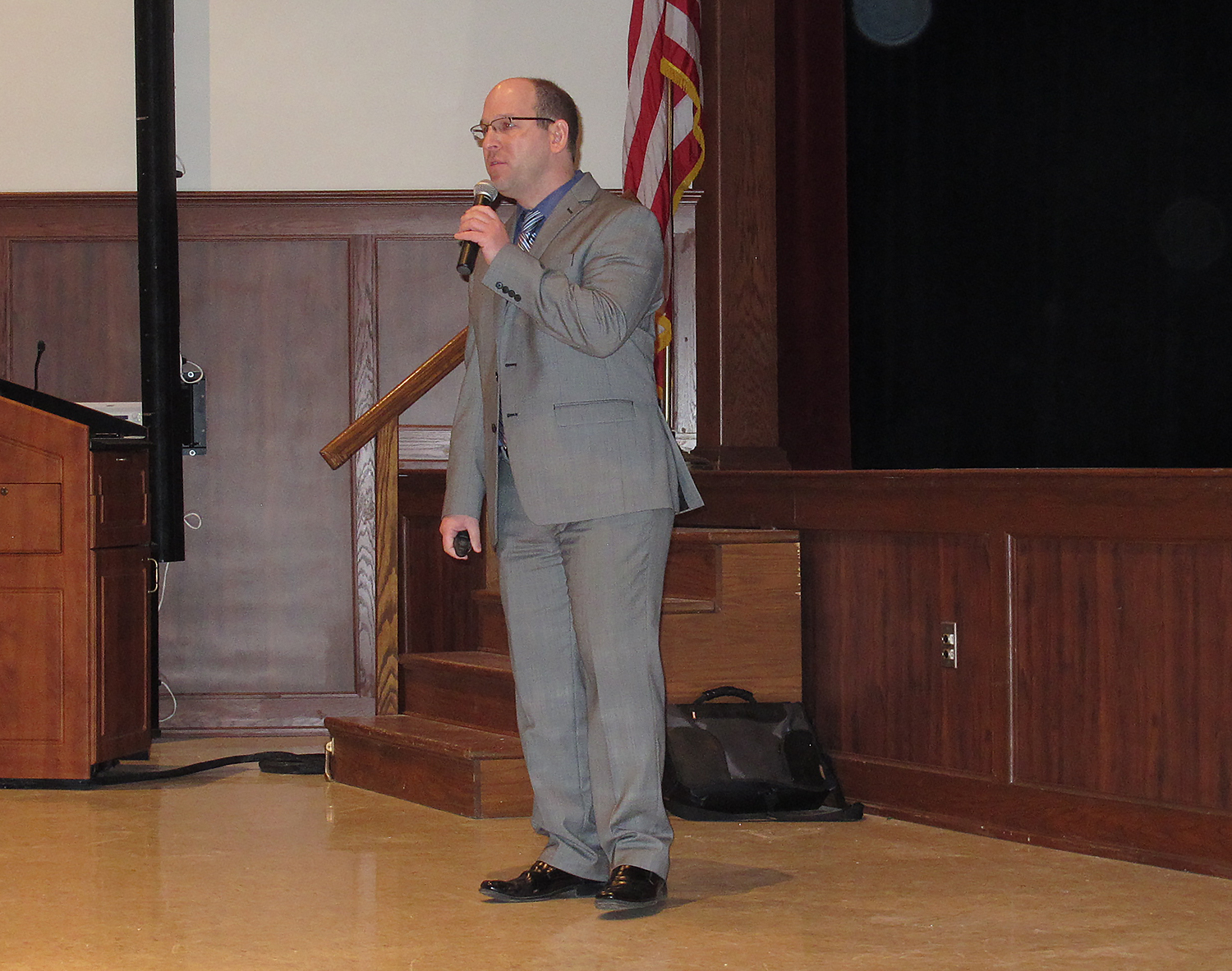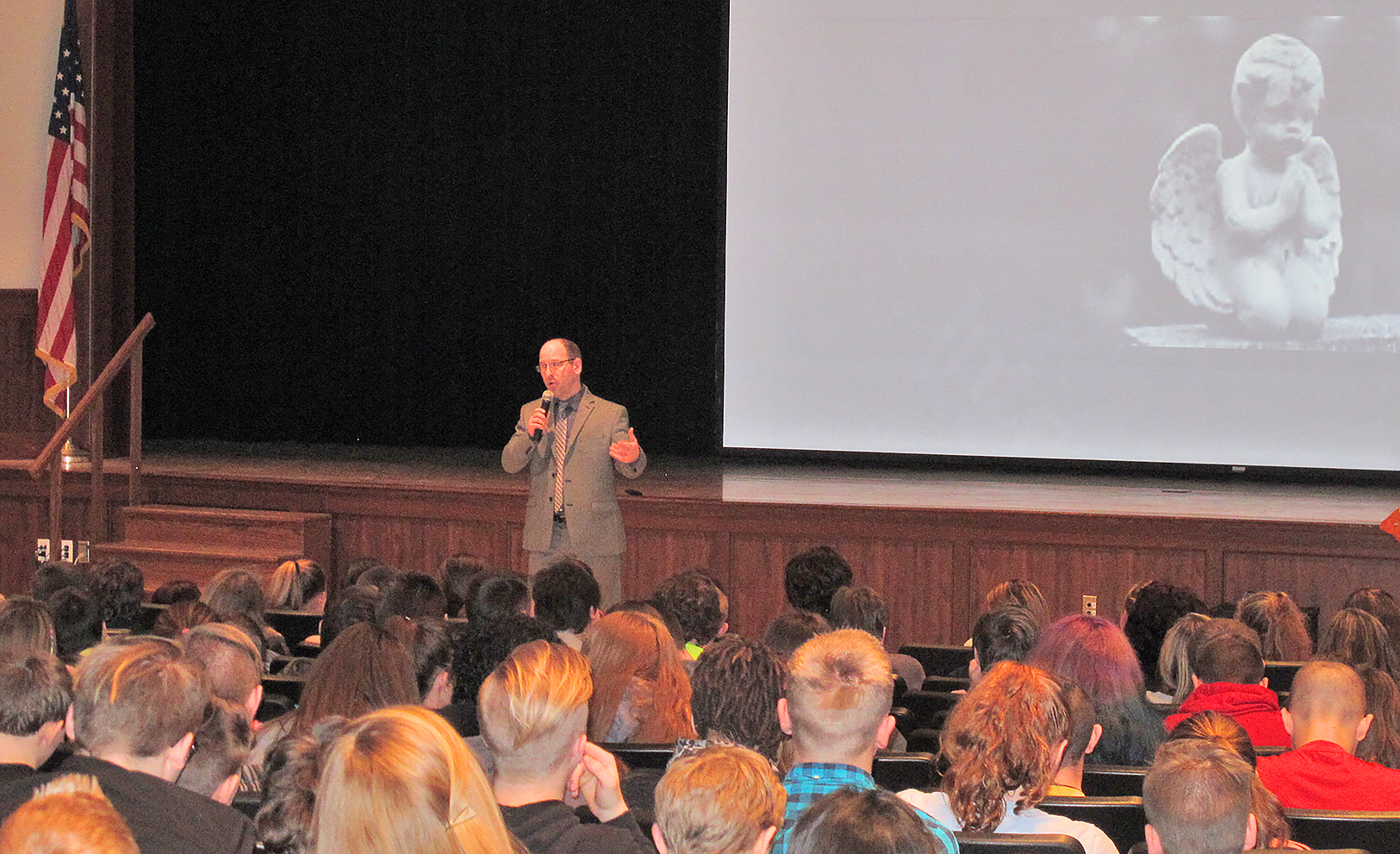 Oswego County District Attorney Greg Oakes at Mexico Middle School.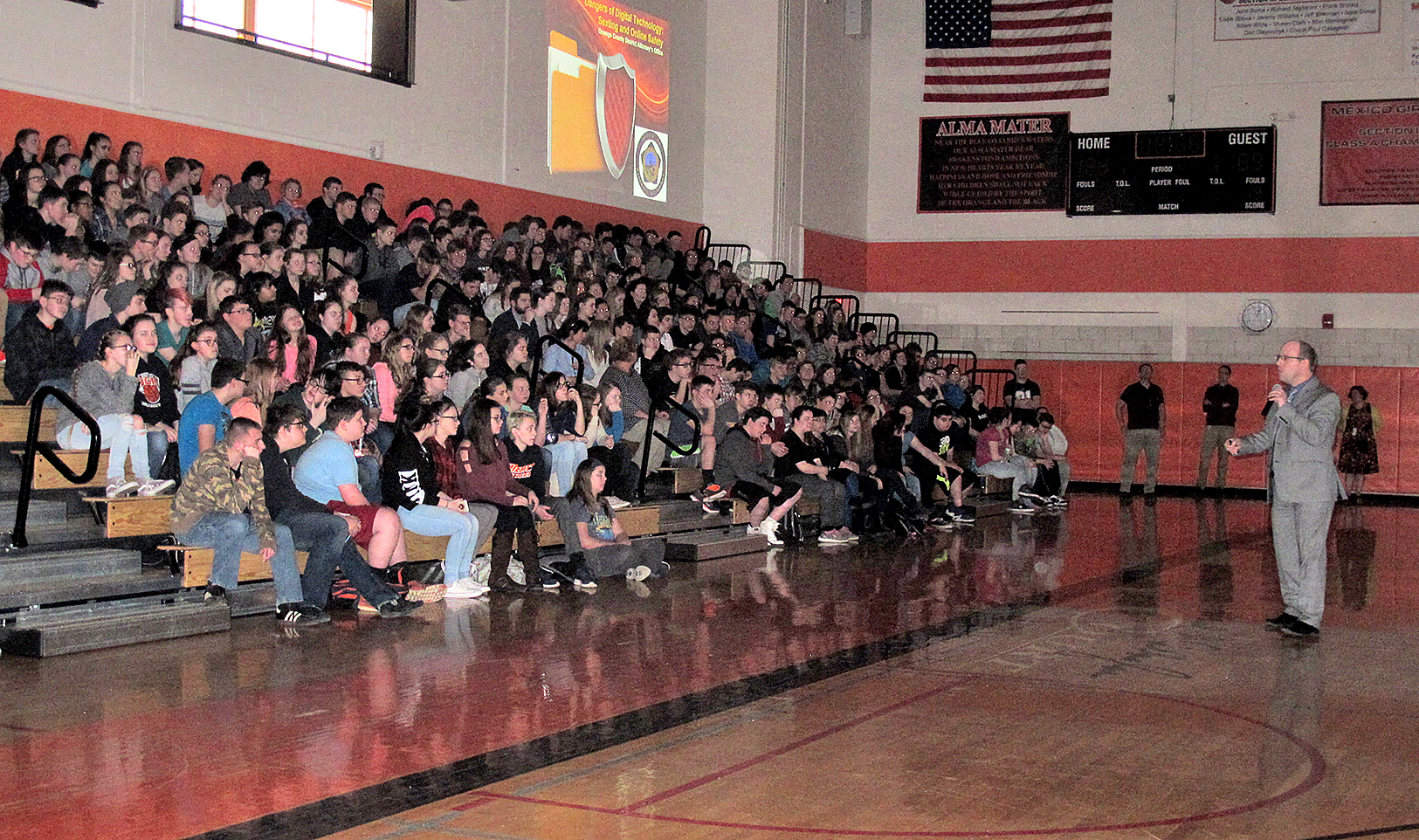 Oswego County District Attorney Greg Oakes at Mexico High School.